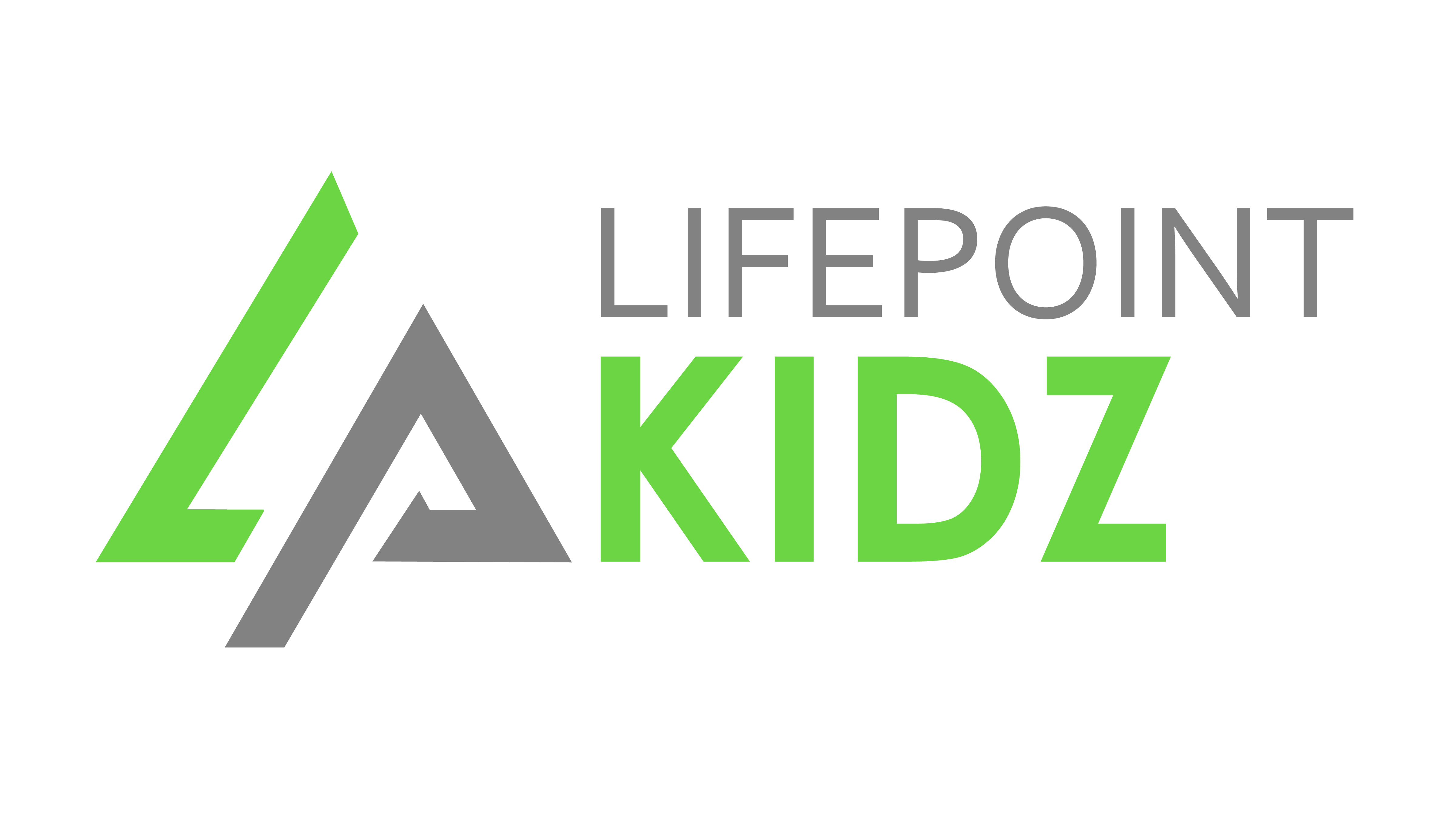 LifePoint Kidz is the children's ministry of LifePoint Church and is committed to the three-fold goal of:
Discipling our children to understand both their true value in Christ, His loving

grace and the forgiveness of sins for them, and their ability to serve and make an impact even at a young age.

Equipping parents and partnering with them in their role as the primary spiritual influences in their children's lives.
Enriching families as they pursue their shared and individual spiritual journeys together at home and in age-appropriate worship and learning environments in the church, and walking beside them as a church family through the joys and struggles of life.
Our goal with the LifePoint Kidz Ministry is to provide the best experience possible for the families who enter our doors, from the smiling faces who greet them at our computer check-in station to the caring and involved teachers who will be there until it's time to pick their children at the end of services. Our curriculum from Preschool through Upper Elementary is written in-house and constantly evaluated to make sure that we are offering the best opportunities for learning and growth possible, and we are constantly working to ensure that every learning environment in our care is used to its full potential to provide a safe, fun, educational and spiritually-nurturing experience!
LifePoint Kidz meets every Sunday at 9:00 and 10:45 AM with classrooms for:
Nursery (birth through ages 30/36 months, as per the parents' discretion)
Preschool (ages 3-5)
Elementary (Kindergarten through Grade 5)
New Family Registration
Planning on visiting LifePoint this Sunday? For a faster first time check-in process, please complete our online New Family Registration Form, linked below!
Want to register when you arrive, instead? New Family Registration Stations are available every Sunday at our LifePoint Kidz check-in station.
If you have any questions or would like to know more about our ministry, contact Bill Simpson, our LifePoint Kidz Director, at .